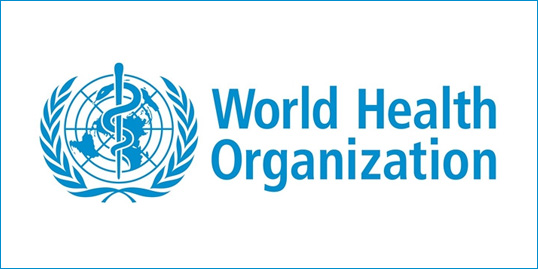 Da OMS, con aggiunta traduzione: ACUPUNCTURE: REVIEW AND ANALYSIS OF REPORTS ON CONTROLLED
CLINICAL TRIALS, Organizzazione Mondiale della Sanità 2002.
AGOPUNTURA: REVISIONE E ANALISI DI RELAZIONI SU STUDI CLINICI
CONTROLLATI
3. Diseases and disorders that can be treated with acupuncture
The diseases or disorders for which acupuncture therapy has been tested in controlled clinical trials reported in the recent literature can be classified into four categories as shown below.
3. Malattie e disturbi che possono essere trattati con l'agopuntura
Le malattie e i disturbi per i quali la terapia con agopuntura è stata testata in studi clinici controllati
reperibili nella letteratura recente possono essere classificati in quattro categorie, così come
illustrato di seguito.
Diseases, symptoms or conditions for which acupuncture has been proved—through controlled trials—to be an effective treatment:
Malattie, sintomi o condizioni per le quali è stato provato che l'agopuntura è un
trattamento efficace attraverso studi controllati.
Adverse reactions to radiotherapy and/or chemotherapy
Radioterapia e / o chemioterapia (effetti collaterali)
Allergic rhinitis (including hay fever)
Rinite allergica (compresa la febbre da fieno)
Biliary colic
Colica biliare
Depression (including depressive neurosis and depression following stroke)
Depressione (compresa la nevrosi depressiva e la depressione dopo ictus)
Dysentery, acute bacillary
Dissenteria, bacillare acuta
Dysmenorrhoea, primary
Dismenorrea, primaria
Epigastralgia, acute (in peptic ulcer, acute and chronic gastritis, and gastrospasm)
Epigastralgia (da ulcera peptica, gastrite acuta e cronica, gastrospasmo)
Facial pain (including craniomandibular disorders)
Dolore facciale (compresi i dolori cranio‐mandibolari)
Headache
Cefalea (emicrania, muscolo‐tensiva)
Hypertension, essential
Ipertensione essenziale
Hypotension, primary
Ipotensione primaria
Induction of labour
Induzione del travaglio
Knee pain
Dolore al ginocchio (Gonalgia)
Leukopenia
Leucopenia
Low back pain
Dolore nella zona lombare (Lombalgia)
Malposition of fetus, correction of
Malposizionamento del feto (correzione del)
Morning sickness
Nausea e vomito in gravidanza
Nausea and vomiting
Nausea e vomito
Neck pain
Dolore al collo
Pain in dentistry (including dental pain and temporomandibular dysfunction) Dolore in odontoiatria (compreso il dolore dentale e quello da disfunzione temporo‐mandibolare)
Periarthritis of shoulder
Periartrite della spalla (Periartrite scapolo‐omerale)
Postoperative pain
Dolore postoperatorio
Renal colic
Colica renale
Rheumatoid arthritis
Artrite reumatoide
Sciatica
Sciatica
Sprain
Distorsioni
Stroke
Ictus (postumi di)
Tennis elbow
Gomito del tennista (epicondilite)
Diseases, symptoms or conditions for which the therapeutic effect of acupuncture has been shown but for which further proof is needed:
Malattie, sintomi o condizioni per i quali l'effetto terapeutico dell'agopuntura è stato
dimostrato, ma per i quali sono necessarie ulteriori sperimentazioni:
Abdominal pain (in acute gastroenteritis or due to gastrointestinal spasm)
Dolore addominale (in corso di gastroenterite acuta o da spasmi gastrici e intestinali)
Acne vulgaris
Acne volgare
Alcohol dependence and detoxification
Alcolismo (dipendenza e disintossicazione)
Bell's palsy
Paralisi di Bell (paralisi del nervo facciale, paralisi da freddo)
Bronchial asthma
Asma bronchiale
Cancer pain
Dolore oncologico
Cardiac neurosis
Nevrosi cardiaca
Cholecystitis, chronic, with acute exacerbation
Colecistite (acuta e cronica)
Cholelithiasis
Colelitiasi (calcolosi biliare)
Competition stress syndrome
Sindrome da stress per competizione
Craniocerebral injury, closed
Lesioni encefaliche traumatiche (non esposte)
Diabetes mellitus, non-insulin-dependent
Diabete mellito (non insulino‐dipendente)
Earache
Mal d'orecchi (Otalgia)
Epidemic haemorrhagic fever
Febbre emorragica epidemica
Epistaxis, simple (without generalized or local disease)
Epistassi essenziale
Eye pain due to subconjunctival injection
Oculodinia (dolore agli occhi, con iniezione congiuntivale)
Female infertility
Infertilità femminile
Facial spasm
Spasmo facciale
Female urethral syndrome
Sindrome uretrale femminile
Fibromyalgia and fasciitis
Fibromialgia e fascite
Gastrokinetic disturbance
Disturbi gastrocinetici
Gouty arthritis
Artrite gottosa
Hepatitis B virus carrier status
Epatite B (stato di portatore del virus)
Herpes zoster (human (alpha) herpesvirus 3)
Herpes zoster (herpesvirus umano (alfa) 3)
Hyperlipaemia
Iperlipemia
Hypo-ovarianism
Ipoovarismo (insufficiente attività endocrina dell'ovaio)
Insomnia
Insonnia
Labour pain
Dolore del travaglio di parto
Lactation, deficiency
Allattamento (carenza di)
Male sexual dysfunction, non-organic
Disfunzione sessuale maschile, non organica
Ménière disease
Malattia di Ménière
Neuralgia, post-herpetic
Nevralgia post‐herpetiche
Neurodermatitis
Neurodermite
Obesity
Obesità
Opium, cocaine and heroin dependence
Oppio, cocaina, eroina (dipendenza da)
Osteoarthritis
Artrosi
Pain due to endoscopic examination
Dolore a causa dell'esame endoscopico
Pain in thromboangiitis obliterans
Dolore da tromboangioite obliterante
Polycystic ovary syndrome (Stein–Leventhal syndrome)
Sindrome dell'ovaio policistico (sindrome di Stein-Leventhal)
Postextubation in children
Estubazione nei bambini (recupero delle funzioni respiratorie)
Postoperative convalescence
Convalescenza postoperatoria
Premenstrual syndrome
Sindrome premestruale
Prostatitis, chronic
Prostatite cronica
Pruritus
Prurito
Radicular and pseudoradicular pain syndrome
Sindrome da dolore radicolare e pseudoradicolare
Raynaud syndrome, primary
Sindrome di Raynaud, primaria
Recurrent lower urinary-tract infection
Infezioni ricorrenti del tratto urinario inferiore
Reflex sympathetic dystrophy
Distrofia simpatica riflessa
Retention of urine, traumatic
Ritenzione urinaria (post), traumatica
Schizophrenia
Schizofrenia
Sialism, drug-induced
Scialorrea (ipersalivazione), farmaco indotta
Sjögren syndrome
Sindrome di Sjögren
Sore throat (including tonsillitis)
Mal di gola (compresa la tonsillite)
Spine pain, acute
Dolore spinale, acuto (dolori della colonna vertebrale, acuti)
Stiff neck
Torcicollo
Temporomandibular joint dysfunction
Disfunzione delle articolazioni temporomandibolari
Tietze syndrome
Sindrome di Tietze (dolori costali e sternali)
Tobacco dependence
Dipendenza da tabacco
Tourette syndrome
Sindrome di Tourette
Ulcerative colitis, chronic
Colite ulcerosa, cronica
Urolithiasis
Urolitiasi (calcoli delle vie urinarie)
Vascular dementia
Demenza vascolare
Whooping cough (pertussis)
Tosse convulsa (pertosse)
Diseases, symptoms or conditions for which there are only individual controlled trials reporting some therapeutic effects, but for which acupuncture is worth trying because treatment by conventional and other therapies is difficult:
3. Malattie, sintomi o condizioni per le quali ci sono solo studi controllati individuali che riportano alcuni effetti terapeutici, ma per i quali vale provare l'agopuntura perché il trattamento con terapie convenzionali e altre è difficile:
Chloasma
Cloasma (chiazze brune irregolari sulla pelle)
Choroidopathy, central serous
Coroidopatia sierosa centrale (corioretinopatia – patologia dell'occhio)
Colour blindness
Daltonismo (incapacità di distinguere certi colori uno dall'altro)
Deafness
Sordità
Hypophrenia
Ipofrenia (ritardo mentale)
Irritable colon syndrome
Sindrome da colon irritabile
Neuropathic bladder in spinal cord injury
Vescica neuropatica nella lesione del midollo spinale
Pulmonary heart disease, chronic
Cuore polmonare cronico
Small airway obstruction
Ostruzione delle piccole vie aeree
4. Diseases, symptoms or conditions for which acupuncture may be tried provided the practitioner has special modern medical knowledge and adequate monitoring equipment:
4. Malattie, sintomi o condizioni per le quali può essere provata l'agopuntura purché il medico abbia particolari conoscenze mediche moderne e adeguate apparecchiature di monitoraggio:
Breathlessness in chronic obstructive pulmonary disease
Dispnea in broncopneumopatia cronica ostruttiva
Coma
Coma
Convulsions in infants
Convulsioni nei neonati
Coronary heart disease (angina pectoris)
Insufficienza coronarica (angina pectoris)
Diarrhoea in infants and young children
Diarrea nei neonati e nei bambini piccoli
Encephalitis, viral, in children, late stage
Encefalite virale nei bambini (sequele)
Paralysis, progressive bulbar and pseudobulbar
Paralisi bulbare e pseudobulbare

Agopuntura Foligno